Personalize Connected Experience at Scale
Lolo Unify is a global overlay network which allows you have fine grained control of networks and devices to personalize the connected experience at scale over a multitude of underlying networks, infrastructure and clouds.
The Network Finally becomes the Computer
Networks have always been opaque and closed infrastructure to transport data from point A to B. And whilst the industry has been saying that the network is the computer, it has never been programmable or personalizable as the networks were very fixed and hidden behind reams of paper work, processes and bureaucracy.
Lolo Unify allows you to simply aggregate heterogeneous networks and suppliers into a single architecture which provides you with API controlled fine grained control of experience, consumption rules and automations to allow you to tailor the network to the end user and work with content partners to monetize your channels
What Can You Do with a Programmable Network?
In a few API calls you can change the national identity for a localized streaming experience, segment partner content for monetization purposes, create VPNs to your back end systems or have detailed analytics over your entire connected install base regardless of the underlying connectivity and network suppliers.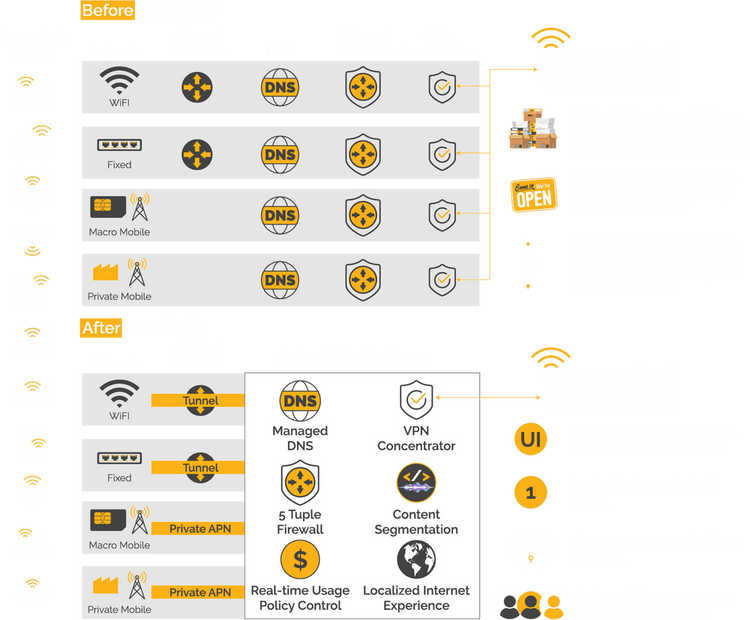 What Makes Lolo Unique?
Historically networks have been closed because there was no integrated way to build business and application logic into the network. Lolo Unify allows you to build business models which trigger routing and quality of services in real-time for use cases such as split billing, prepaid, content partners and sponsored traffic.
The founders, have spent our careers trying to solve complex connectivity and business problems, we've always found ourselves wishing Lolo existed to solve months and years of meetings, projects and unmet expectations.